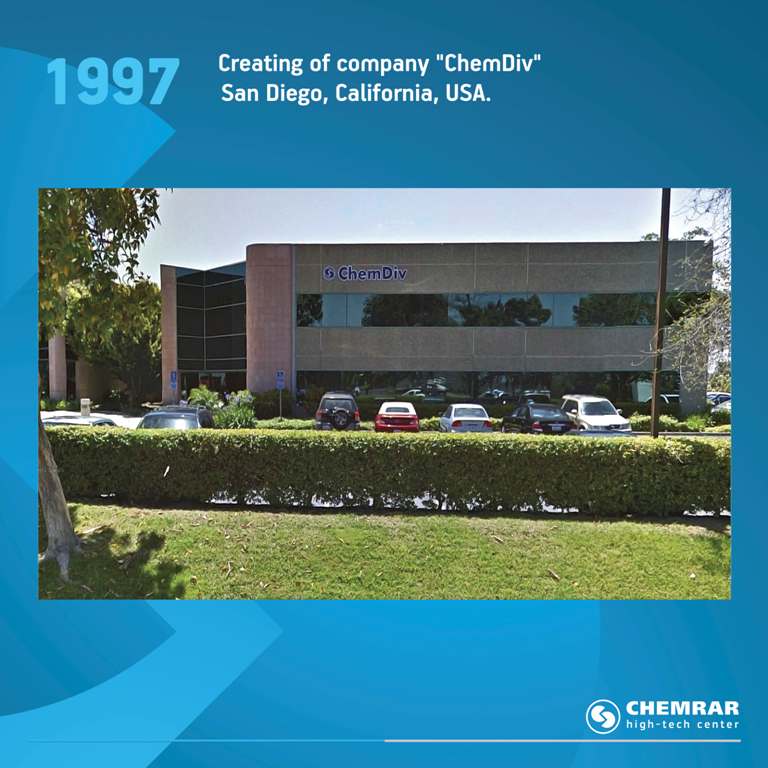 In 1997 the ChemDiv company was created and opened in San Diego, California, USA.
The company is a recognized leader in the field of chemistry with the largest and most unique library in the world — more than 1,500,000 compounds.
ChemDiv conducts pre-clinical chemical and biological drug development studies and clinical trials on a wide range of biotargets using small molecules and biotech drugs.
The company's laboratories are equipped according to the most modern GLP international standards.