Best global regulatory practices will drive implementing breakthrough technologies in the Russian healthcare industry
Russian Venture Company announced the start of selecting a managing company for a ₽4.5-billion fund founded jointly with the Ministry of Industry and Trade of the Russian Federation for the purposes of supporting high-tech projects concerned with developing and manufacturing innovative drugs, medical products, and software. On July 3, a business-lunch discussion was held that involved the industry leaders and experts. During the event, main parameters of the new venture fund and required startup support mechanisms were presented.
Opening the business lunch, CEO of RVC Aleksandr Povalko noted that one of the key topics of the discussion were perspectives of the venture fund.  
"The primary conception of the fund was to make it an efficient mechanism aimed at filling the gap in the drug and medical product process chain — from research to market launch. What we value is the fund supporting the most prominent breakthrough technologies in the field of pharmaceutical and medical industries that could bring the respective verticals to the brand-new development levels", — noted First Deputy Minister of Industry and Trade of the Russian Federation Sergey Tsyb.
Aleksey Basov, Investment Director at RVC, believes one of the main objectives of the future fund is scaling Russian innovative advancements in the global market and transferring breakthrough medical and pharmaceutical technologies to Russia. "Our mission is to select the most relevant managing team that will enable the fund not only to gain stably and to initiate the deep technological changes in Russian medicine", he mentioned.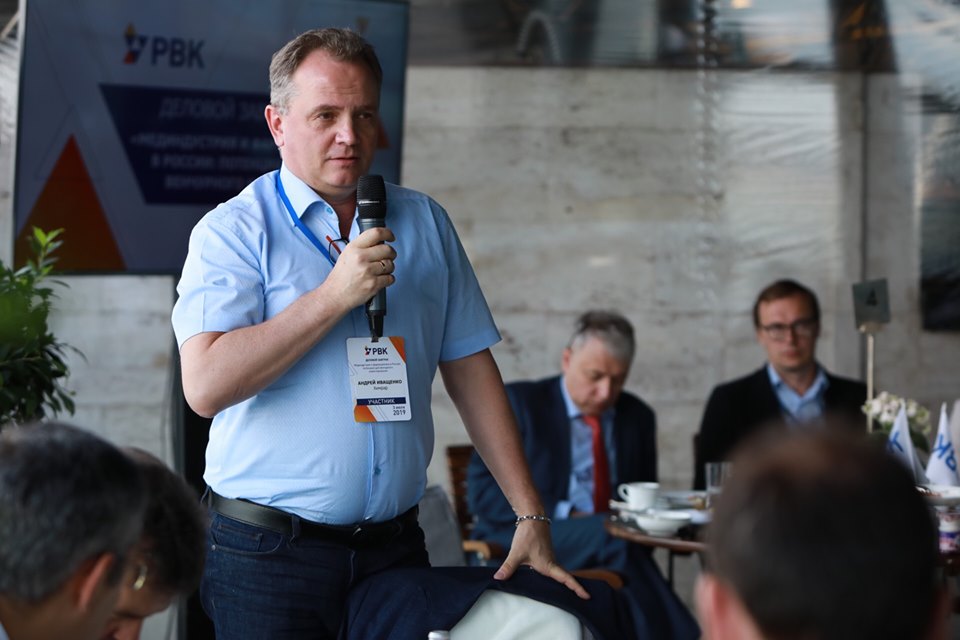 An actual challenge of the modern Russian healthcare system is the need to quickly introduce cutting-edge technologies and new drugs to the market. Andrey Ivashchenko, Chairman of the Board of ChemRar Group, noted that introducing the best regulatory practices such as fast track can not only facilitate the accessibility of Russian innovative drugs but also increase the performance of the new venture fund founded by RVC and Ministry of Industry and Trade of the Russian Federation.
Reaching the ambitious state goals on paving the way for the medicine of the future in Russia can offer new opportunities for technological entrepreneurship and venture investing in healthcare innovations.
Based on materials of TASS and RVC