ChemRar Group Holds a Series of Workshops for Students of MIPT Phystech School of Biological and Medical Physics
During April and May 2018, experts and leaders of the ChemRar Group will conduct a series of workshops on various business topics at the Moscow Institute of Physics and Technology as a part of the Business for Dummies educational course. Although the course was created for the students of Innovative Pharmaceutics, Medical Technology and Biotechnology Department of Phystech School of Biological and Medical Physics, all MIPT students interested in implementing innovative Life Science projects are also invited.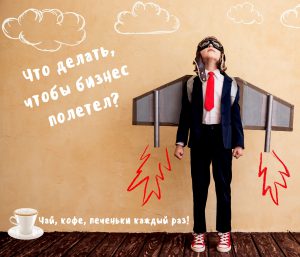 Using real projects as examples, specialists of ChemRar Group will share their practical experience on various development stages of new drugs and medical equipment, attracting investors, legal and financial aspects of business, peculiarities of the personnel policy, as well as building public and government relations. Students will briefly learn how pre-clinical and clinical studies are organized and conducted, how drugs are developed and produced, as well as how marketing and sales work in Russia and other countries.
Life Science development is a priority for MIPT; Phystech School of Biological and Medical Physics covers virtually all Life Science technological trends, which will change the traditional way of our life in not-too-distant future and will grow rapidly for at least several decades. These include artificial intelligence and expert systems, telemedicine, bioinformatics, emergency and arctic medicine, pharmaceuticals, medical technology, cellular, neurotechnologies, etc. The school's key goals are to create adequate educational programs for new challenges and train personnel in these fields.  
The school has many educational courses in Bachelor, Master and Doctoral degree programs. There are also international and online courses. Moreover, the school actively cooperates with leading scientific and industrial partners in Russia and other countries. Such cooperation is done not only through traditional Phystech's basic departments, but also through the program of student internship in real-world business projects of the school's partners, which enables students to be further employed in Russia's leading pharmaceutical and biotechnological companies .
For example, ChemRar HTC regularly invites MIPT students to participate in its projects; best students are invited for a summer internship at ChemDiv Research Institute (San Diego, CA 92121, USA).
Today, there is a very high demand in Russia for research and engineering professionals who form the basis for any modern technology company. For this reason, cooperation with MIPT in training young professionals is an important part of ChemRar Group's personnel policy.
About ChemRar Group
ChemRar Group unites R&D service and investment companies in the field of innovative pharmaceuticals for the development and commercialization of innovative medicines, diagnostics, preventive care and new treatments for life-threatening diseases in Russia and abroad. www.en.chemrar.ru