ChemRar Group Successfully Implements the Project Approved by the Presidential Council for Economic Modernisation and Innovative Development of Russia
The "ChemRar Center for Development of Innovative and Import-substituting Drugs" project was approved in 2009 by the Presidential Commission for Modernisation and Technological Development of Russia's Economy. It included the following activities:
Designing a technological platform for finished dosage forms development and trial production of drugs.
Developing production technologies for generics including finished dosage forms.
Designing a technological platform for developing innovative exportable full-cycle drugs.
Developing innovative exportable clinical candidates up to phase II clinical studies, inclusively.
Today, a full cycle of development and production including APIs and FDFs is performed on the basis of the infrastructure created by the ChemRar Group for dozens of modern import-substituting drugs, which are successfully launched on the Russian market. In 2017, this portfolio was extended by a range of innovative products, many of which are the best-in-class worldwide.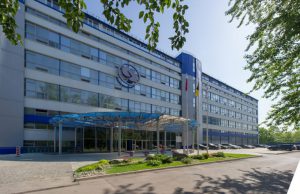 For instance, in summer 2017 the Ministry of Health of Russia authorized ELPIDA® (elsulfavirin), a drug co-developed by Viriom, a ChemRar High Tech Center Company, and Roche with the support of Russian Ministry of Industry and Trade. This is the first next-generation innovative drug for HIV infection treatment in the 21st century to be fully manufactured in Russia. It is considered to be the best-in-class among non-nucleoside reverse transcriptase inhibitors (NNIOTs) with efficacy and safety proved by clinical studies; the drug has already been put to use in several tertiary healthcare institutions of Russia.
Another innovative drug Gosogliptin was co-developed and authorized with Pfizer, a major foreign partner, with support of Russian Ministry of Industry and Trade. Gosogliptin is a DPP1-IV inhibitor that effectively decreases blood glucose level through normalization of so-called "incretin effect", which generally reduced in type 2 diabetes.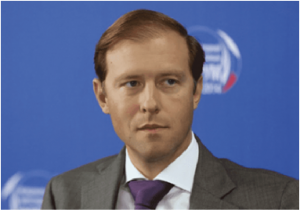 Denis Manturov, Russian Minister of Industry and Trade, mentioned this fact at the Russian Investment Forum in Sochi: "There is also a shoot forward in the field of advanced development: in Russia, high-tech drugs have been developed using state-of-the-art biotechnological solutions: recombinant coagulation factor for hemophilia treatment, cytokines and monoclonal antibodies for oncological disease and rheumatoid arthritis treatment, recombinant insulin, etc. Completely new molecules are also emerging on the market: Elpida for HIV therapy, Narlaprevir for tuberculosis therapy, and Gosogliptin for diabetes mellitus therapy. A number of drugs are currently under authorization procedures in more than 60 countries worldwide. It is important that the full drug production cycle including drug substance production is done in Russia".
"As Pharma2020 strategy suggests, today we see the rise of innovative developments in the Russian pharmaceutical industry against the backdrop of growing competition among generics. Moreover, the first authorization and launch of domestic world-class innovative drugs on the market give an inspiring example to all market players," – said Andrey Ivashchenko, CEO of ChemRar Group.
About ChemRar Group
ChemRar Group unites R&D service and investment companies in the field of innovative pharmaceuticals for the development and commercialization of innovative medicines, diagnostics, preventive care and new treatments for life-threatening diseases in Russia and abroad. www.en.chemrar.ru