Newsweek — Russia to try antiviral drug Favipiravir as coronavirus treatment after 'excellent results' in China 
Russia is set to test the antiviral drug Favipiravir as a treatment for COVID-19 following «excellent results» in China. The first batch of the drug is expected to arrive in a week, the state-run Tass news agency reported Tuesday.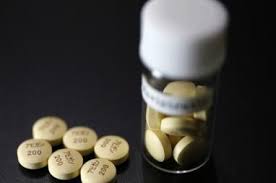 Favipiravir is also being tested in other countries as a potential treatment against the novel coronavirus, including in China and the Middle East.
The drug is developed by the Fujifilm Toyama Chemical company in Japan. It has previously been found to be effective against a number of RNA viruses, including influenza, West Nile virus, foot and mouth disease and yellow fever. Japan approved its manufacture and sale in 2014.
«The drug is to be considered for use only when there is an outbreak of novel or re-emerging influenza virus infections in which other influenza antiviral drugs are either not effective or insufficiently effective, and the Japanese government decides to use the drug as a countermeasure against such influenza viruses,» a statement from Fujifilm said.
China began testing Favipiravir as a potential coronavirus treatment in February. On March 15, it approved its use in clinical trials for the treatment of COVID-19. At the time, Zhang Xinmin, head of the China National Center for Biotechnology Department, told the state-run China Daily that the drug had shown promising results in treating coronavirus patients, with mild side effects reported.
According to NHK, tests were carried out in the Chinese cities of Wuhan and Shenzhen. In trials involving 320 patients, people who were given Favipiravir were found to test negative for the virus around four days after testing positive for coronavirus, compared to 11 days for those who were not given the drug. X-rays also appeared to show over 90 percent of patients given Favipiravir experienced improvements in their lung condition, compared to 62 percent without the drug.
In Japan, scientists are racing to carry out clinical trials to assess Favipiravir for the treatment of COVID-19. Prime Minister Shinzo Abe recently announced production of the drug is to be boosted, stating that the government is planning to designate Favipiravir—also known as Avigan—as the country's standard treatment for coronavirus, Wired reports.
Last Tuesday, Fujifilm announced the start of a phase III clinical trial for COVID-19 and that it was ramping up production. «Fujifilm…now plans to accelerate the production of Avigan through cooperation with domestic and overseas partners for responding to the needs of the Japanese government and other countries,» it said in a statement.
Japan's Foreign Minister Toshimitsu Motegi has also announced the country will provide Favipiravir for free to 20 countries planning to use it as a COVID-19 treatment, Japan Times reports. «We will work with interested countries to expand clinical research on Avigan internationally,» he is quoted as saying. These countries include Indonesia, Iran, Saudi Arabia and Turkey.
In Russia, Kirill Dmitriev, chief executive officer of the Direct Investment Fund—the nation's sovereign wealth fund—said the government was working with ChemRar Group to invest in Favipiravir.
«Our colleagues in China have showed us the positive results Favipiravir has displayed in the treatment of coronavirus patients,» he said in a statement. «This [joint venture] will ensure a sufficient quantity of the drug to treat Russia's infected people, while Favipiravir will also be delivered to foreign markets.»
In an interview with Russia's Channel One, Dmitriev added: «Together with the ChemRar Group, we are investing into a medicine that showed excellent results in China, and the first batch will arrive in one week.»
The U.S. is also believed to have expressed interest in Favipiravir. According to a report in Politico at the end of March, the Trump administration is pushing for the Food and Drugs Administration (FDA) to grant emergency authorization for its use. An FDA spokesperson told Politico they could not comment on whether the agency would issue an emergency use authorization for the drug.
Previously concerns had been raised over side effects of the drug, Politico reported.
Reference https://www.newsweek.com/russia-favipiravir-coronavirus-treatment-japan-china-1496517