RDIF and ChemRar begin to deliver Avifavir to Bolivia
Moscow, September 21, 2020 – The Russian Direct Investment Fund (RDIF), Russia's sovereign wealth fund, and ChemRar Group, announce the start of deliveries of Avifavir, the first Russian drug approved to treat coronavirus infection, to Bolivia and other countries in Latin America. The partners have announced earlier the agreement to deliver 150,000 packs of Avifavir and the transfer of technology to a manufacturing site in Bolivia.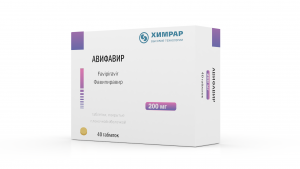 Chromis (a joint venture established by RDIF and ChemRar Group) has been conducting Phase II-III clinical trials of Avifavir sinceApril 2020. The study involves 460 patients and is conducted in accordance with international standards and requirements of regulatory authorities in countries around the world.
On May 29, 2020, Avifavir received a registration certificate from Russia's Ministry of Health and became the first Favipiravir-based drug in the world approved for the treatment of COVID-19. The drug disrupts the reproduction mechanisms of coronavirus, relieving symptoms and halving the treatment period compared to standard therapy.
Kirill Dmitriev, CEO of the Russian Direct Investment Fund, said:
"RDIF and ChemRar have already reached agreements to supply Avifavir to 15 countries, which confirms the efficacy and demand for the drug all over the world. Latin American countries are currently in particular need for drugs against coronavirus, and thanks to the supply of Avafavir to Bolivia, medical personnel will have a reliable tool for treating patients with novel coronavirus infection."
Irina Tyrnova, Global Sales Director of ChemRar Group, said:
"The data collected in the course of clinical and observational studies is the evidentiary basis for the registration and use of the drug in other countries. We have already exported about 100,000 courses of Avifavir to countries in the Eurasian Economic Union, Latin America and the Middle East in September."
***
Russian Direct Investment Fund (RDIF) is Russia's sovereign wealth fund established in 2011 to make equity co-investments, primarily in Russia, alongside reputable international financial and strategic investors. RDIF acts as a catalyst for direct investment in the Russian economy. RDIF's management company is based in Moscow. Currently, RDIF has experience of the successful joint implementation of more than 80 projects with foreign partners totaling more than RUB1.9 tn and covering 95% of the regions of the Russian Federation. RDIF portfolio companies employ more than 800,000 people and generate revenues which equate to more than 6% of Russia's GDP. RDIF has established joint strategic partnerships with leading international co-investors from more than 18 countries that total more than $40 bn. Further information can be found at www.rdif.ru
ChemRar Group unites R&D service and investment companies in the field of innovative pharmaceuticals for the development and commercialization of innovative medicines, diagnostics, preventive care and new treatments of life-threatening diseases in Russia and abroad. Further information can be found at https://en.chemrar.ru/
For additional information contact:
Elena Surina
ChemRar Group
PR Director
Mobile +7 9262067871
E-mail: es@chemrar.ru