We improve the quality of life by creating new medicines
Company news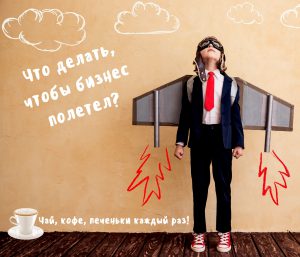 During April and May 2018, experts and leaders of the ChemRar Group will conduct a series of workshops on various ...
03.04.2018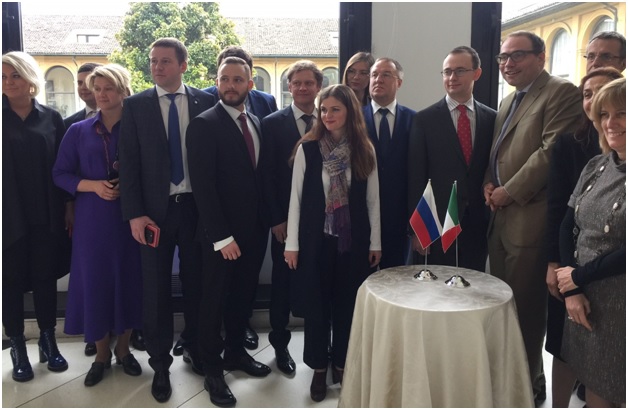 ChemRar Group took part in the first pharmaceutical subgroup joint meeting of the Russian-Italian task force on ...
26.03.2018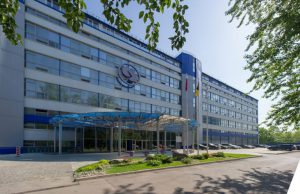 The "ChemRar Center for Development of Innovative and Import-substituting Drugs" project was approved in 2009 by the ...
06.03.2018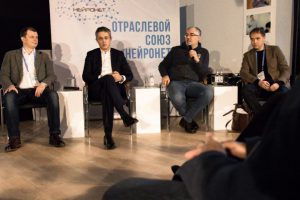 Russian innovative infrastructure, science and business leaders gathered at the third Congress of NeuroNet Industrial ...
08.02.2018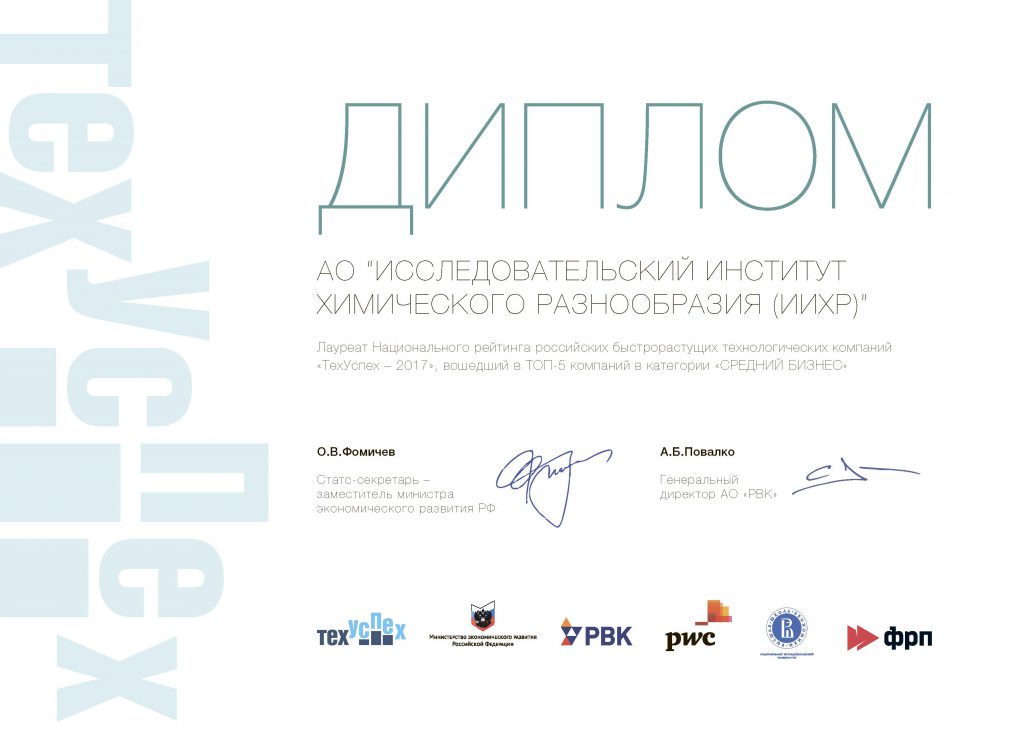 The winners of the sixth annual National Rating of Russian High-Tech Rapidly Developing Companies TechUspekh-2017, ...
21.12.2017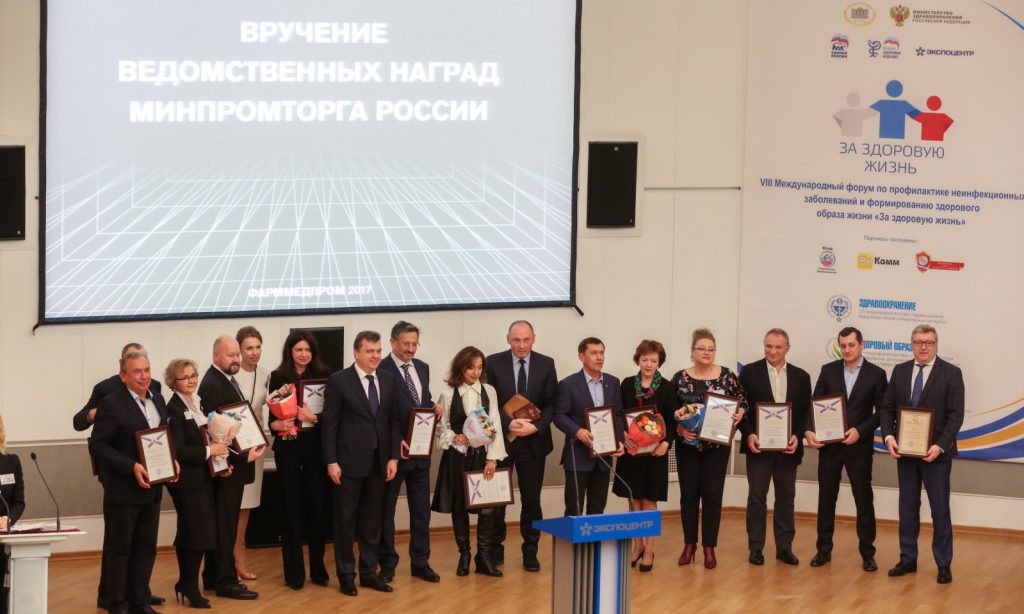 The Award Ceremony for the domestic pharmaceutical and medical industry institutional awards of the Ministry of ...
08.12.2017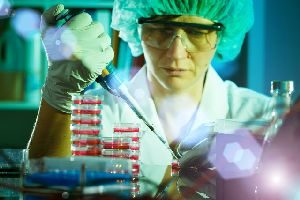 In early November, IPHARMA, a company of ChemRar Group, received two approvals from the Ministry of Healthcare of the ...
17.11.2017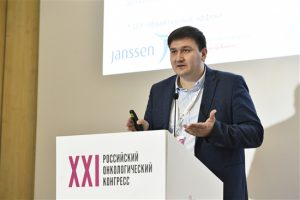 On November 14–16, the 21st Russian Oncology Congress was held in Moscow. It is the largest international event in the ...
16.11.2017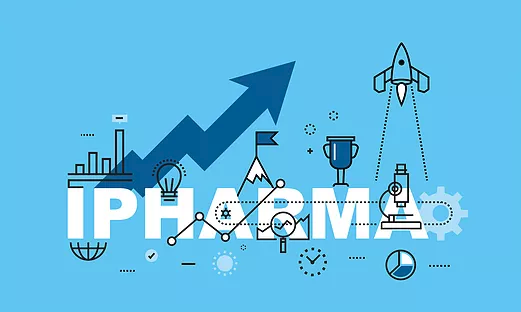 October 30, 20017. IPHARMA, a company of ChemRar Group, was authorized by the Ministry of Healthcare of the Russian ...
31.10.2017

On November 8 at 11 a.m., IPHARMA, a company of ChemRar Group, will conduct a webinar on the topic "Opportunities for ...
30.10.2017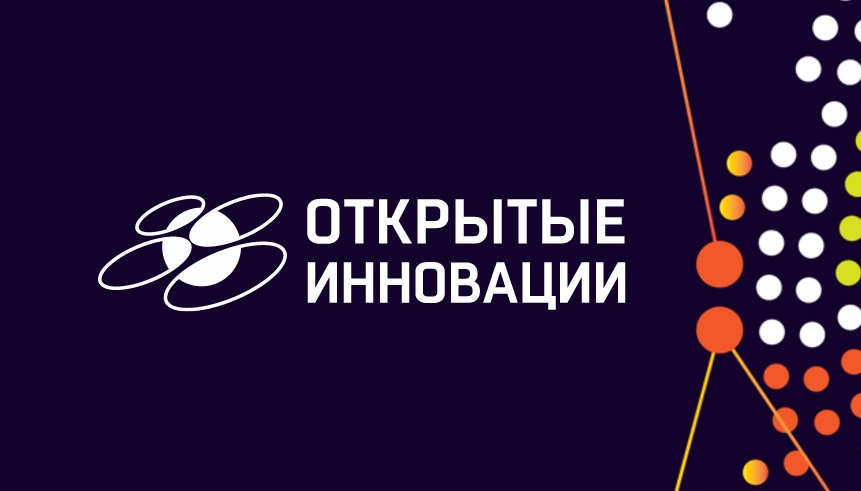 Technopark SKOLKOVO held a panel discussion on the topics "Civilization is (not) at risk in an age of artificial ...
19.10.2017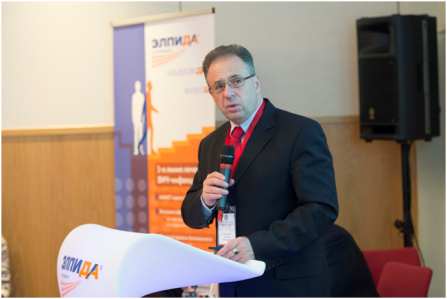 The Scientific Symposium "The First in the 21st Century. Innovations in Russian HIV treatment", dedicated to the ...
13.10.2017